Silica for Feed additive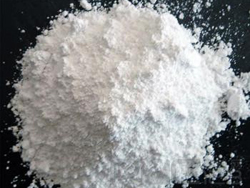 Technical Parameters:
| | | | |
| --- | --- | --- | --- |
| Specification | YRSIL-260 | YRSIL-260P | YRSIL-200 |
| Appearance | Micro pearl | Powder | Micro pearl |
| Heating loss (105°C) % | ≤ 6.5 | ≤ 6.5 | ≤ 6.5 |
| Loss on ignition (1000±25°C)% | ≤ 8.5 | ≤ 8.5 | ≤ 8.5 |
| DBP Oil Absorption Value DBP cm3/g | 2.4-3.0 | 2.4-3.0 | 1.8-2.5 |
| Silica(dry basis) % | ≥ 96 | ≥ 96 | ≥ 96 |
| PH-value(10%aqueous solution) | 6.0-7.5 | 6.0-7.5 | 6.0-7.5 |
| Heavy metal (Pb) mg/kg | ≤ 30 | ≤ 30 | ≤30 |
| As mg/kg | ≤ 3.0 | ≤ 3.0 | ≤ 3.0 |
| Cd mg/kg | ≤ 0.5 | ≤ 0.5 | ≤ 0.5 |
| Pb mg/kg | ≤ 5 | ≤ 5 | ≤ 5 |
| Na2SO4 % | ≤ 4.0 | ≤ 4.0 | ≤ 4.0 |
| Average grain diameter d50 μm | 150-250 | 80-150 | 180-450 |
Standard :DB35/T 1208-2011
CAS NO: 112926-00-8 (7631-86-9)
EINECS No: 231-545-4
Product Description:The product is highly-purified white particle or powder with favorable fluidity. It is mainly used in feed additive, vitamin E and other industries. It is favorable carrier for feed flavor enhancement, mildew-proof agent, antioxidant, allicin, swelling agent, caking inhibitor, premix compound, microelement, vitamin and other products.